About me
I am an entrepreneur and ideas woman, an expert in vegetables and everyday meals, cookbook author, public speaker, lecturer as well as a product and concept developer.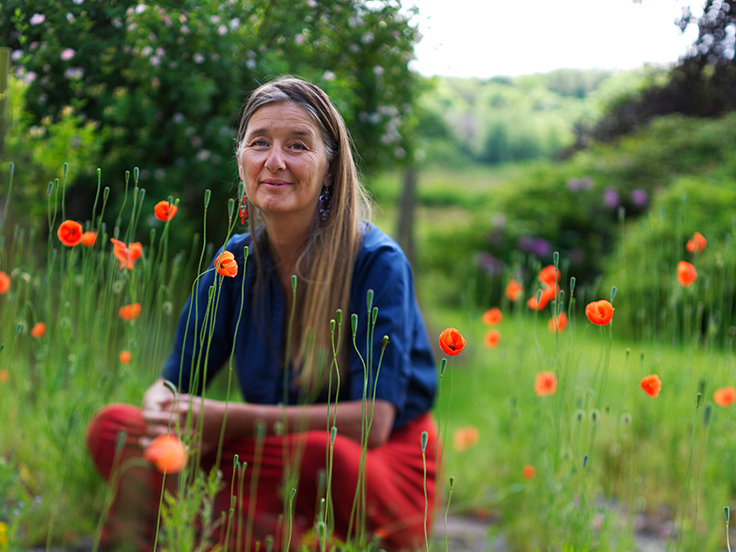 Activities
Cookbook author and cooking book project manager
Hosting and delivering cooking classes for private people, food professionals, businesses and organisations
Educating people about cooking and sustainable food use
Speaking engagements/public speaker
Recipe developer
Product developer relating to food
Consultant for entrepreneurs, cafes, restaurants, canteens and cafeterias
Career
Adventures originating in Odsherred, Denmark. 2018-
Product developer, and consultant for cafes, restaurants, cafeterias, entrepreneurs and food companies. 2005-
Delivering lectures and talks to canteens, adult education, organisations and businesses. 2005-
Author of more than 20 cookbooks including the Superb Salads series which have sold more than one million copies in Denmark. A number of books have also been translated to a number of languages. 1997-
Founder and partner of a luxury B&B and retreat in Casa Doña Angela Frigiliana, Andalusia, Spain. Cooking school proprietress and teacher. 2012-2018
Founder, partner and creative manager of coffee company and café Amokka, Østerbro, Copenhagen. A combined restaurant, coffee shop, café, specialty store and coffee distributor, which was the first café in Denmark to roast, sell and serve specialty coffee after American concept. Status as creative manager and responsible for product- and concept development.  1998-2005
Founder, partner and creative manager of Floras Kaffebar, Nørrebro, Copenhagen. Floras was known for the fresh salad buffet and the first café in Denmark to offer a wide range of freshly grinded French press coffees. 1991-1995
Food columnist and food stylist for numerous magazines and newspapers. 2005-2015
Volunteer at a number of charities including the Danish Red Cross, the Heart Foundation, Danish Refugee Council and Send More Spices.

My story – the short version
I started making salads with Sonja Bock in 1991 at Floras Kaffebar in Copenhagen, Denmark. That's almost a million years ago. We wrote Sensational Salads in 1997 followed by more than 20 other cookbooks covering a diverse range of cuisines. Most of the books are focussed on vegetables. Right from the beginning, our recipes were aligned with the seasons. It made sense to use what was growing locally. The recipes were bursting with flavours, with lots of spices and herbs from around the world.
A lot has happened since then, but luckily the joy of vegetables is still intact. The latest cookbook is from Andalucia where I lived more or less permanently for six years and used the local produce in my beautiful classroom kitchen.
I have moved back to Denmark and have reached a point where I live by the seasons. What that means is to live slowly and hibernate in winter, come to life in spring, live with plenty in summer, gather supplies and be thoughtful in autumn.
The transition to living in harmony with the seasons was a gradual process reached by spending a lot of time in nature and in silence. Along the way I have felt the Earth and understood with both my body and soul that I am a creature on a planet together with other creatures. And we are all equally worthy.
I see food and produce as a means to open our senses and generate curiosity, nourishment and cohesion. Nature is where everything originates, where it's a great pleasure to spend time, and wonderful to be part of.

My values
Local. It makes sense when the produce has been nurtured and come from just around the corner, or at least from nearby. To follow the offerings of the seasons.
Community. When we cook together and eat together, we get nourishment for our body and soul.
Gratitude and joy. To honour the Earth, the sun, the produce, the people who grew it, us who cook the food, the fragrances, the beauty etc.
Part of nature. We are creatures living on a planet together with other creatures. Humans, animals and plants. We have to look after ourselves and each other, our planet and its creatures.
Magic. The indescribable spice that appears when everything converge and we can be ourselves.

More than 20 cookbooks published in Denmark
The books are sold in 1.000.000 copies – some of them have been best-sellers for years.
Among others:
The Andalusian Dream, 2016, Co-author: Lasse Thielfoldt, Publisher: FADL's Forlag.
Sensational salads all year long, 2012, Publisher: Politikens Forlag
Leftover luck, 2012, Publisher: FDB
Sensational surprise, 2011, Publisher: Politikens Forlag
Gourmand World Cookbook Awards chose Sensational Surprise to be the Best Cookbook of the year 2011 in Denmark.
Vegetarian with a vengeance, 2009 [Vegetarisk Vellyst]. Co-author: Christine Bille Nielsen. Publisher: Politikens Forlag
Cookbooks for lads and lassies, 2008 [Drengerøvs- og Tøsekogebøgerne]. Two cookery books for teenagers and other youngsters. Co-author: Patrick Bachmann. Publisher: Politikens Forlag. Larger Remix editions in 2009.
Eating Japanese in Danish, 2005 [Japansk mad på dansk]. Co-author: Jens Rahbek. Publisher: Politikens Forlag
Creative casseroles and superb soups, 2001 [Geniale Gryderetter og Superbe Supper]. Co-author: Sonja Bock. Publisher: Høst & Søn
Sensational salads and brilliant buffets, 1997 [Suveræne Salater og Brillante Buffeter]. Co-author: Sonja Bock. Publisher: Høst & Søn.
Foreign Cookbooks
Sensational salads, 2012, Co-author: Sonja Bock, Publisher: WSOY, Finland
Most Successful, 2012, Co-author: Sonja Bock, Publisher: Norstedt, Sweden
BBQ, spring 2011, Publisher: Gyldendal, Norway
Vitally Vegetarian, 2010, Co-author: Christine Bille Nielsen. Publisher: Grub Street, UK
Smashing smoothies, 2010. Publisher: Gyldendal, Norway
Highly healthy, 2010, Co-author: Sonja Bock. Publisher: Gyldendal, Norway
(More) Sensational salads, 2010, Co-author: Sonja Bock. Publisher: Gyldendal, Norway
Best salads ever (translation of More sensational salads), 2009, Co-author: Sonja Bock. Publisher: Grub Street, UK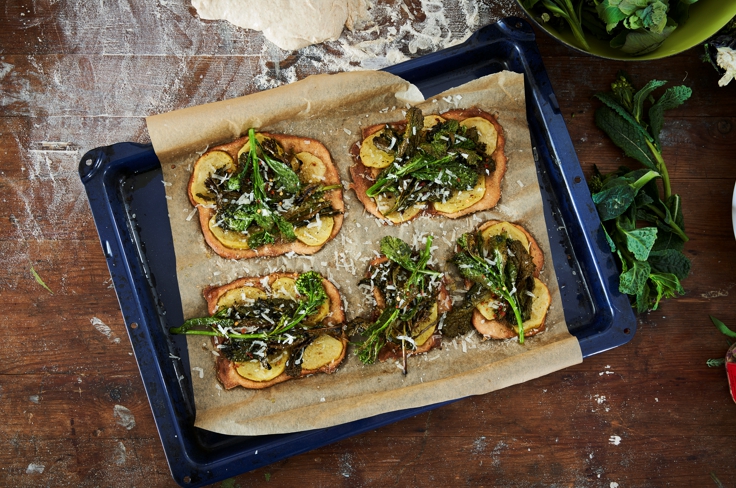 Education and family
Evocative Leadership Mastery, 2018-19
Trained and coached by Roxana Kia and others, 2008-2018
Journalist training from Danish School of Media and Journalism, 2009
Graduated from Suhrs Home-Economics School as kitchen manager, 1988
Lives in Denmark
Two children from 1992 and 1996
Born 1964 in Copenhagen, Denmark