Entrepreneur and ideas woman, cookbook author, cooking school teacher, hostess, lecturer, product- & concept developer.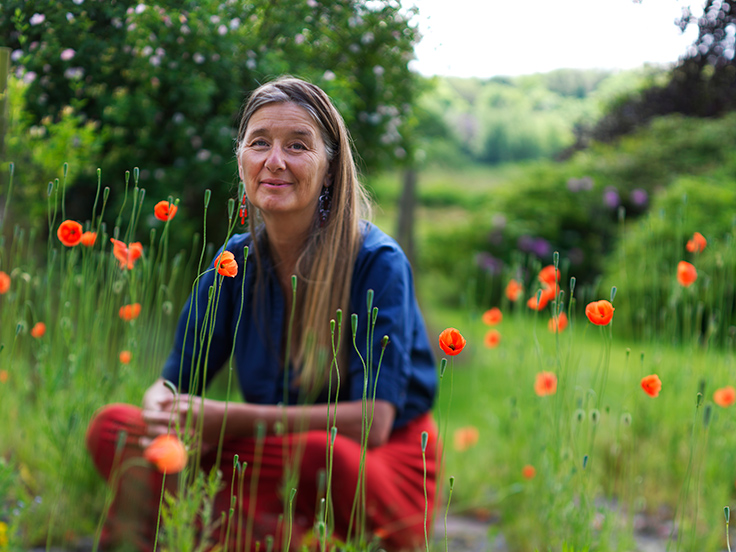 Activities
Cookbook author and cooking book project manager
Food stylist
Cooking school lectures and training for food professionals and private persons
Product development in the food industry
Consultancy support to entrepreneurs, cafés, restaurants and canteens
Occupation
Cooking school hostess and mother of other adventures in Odsherred, 1 hour from Copenhagen, 2018-
Founder and co-owner of boutique hotel and cooking school Casa Doña Angela, Frigiliana, Andalucia, Spain from 2012-2018
Cookbook author 1997-2016, see below
Food columnist and stylist in one of Denmark's largest daily newspapers [Politiken, weekend section) and a number of food- and lifestyle magazines
Volunteer in humanitarian organizations [Danish Red Cross and Danish Refugee Council]
Founder of partnership-owned "AMOKKA" 1998. A combined restaurant, coffee shop, café, specialty store and coffee distributor, which was the first café in Denmark to roast, sell and serve specialty coffee after American concept. Status as creative manager and responsible for product- and concept development until the company was divested in 2005
Founder of partnership-owned "Floras Kaffebar" 1991-1995, which was known for the fresh salad buffet and the first café in Denmark to offer a wide range of freshly grinded French press coffees

More than 20 cookbooks published in Denmark
The books are sold in 1.000.000 copies – some of them have been best-sellers for years.
Among others:
The Andalusian Dream, 2016, Co-author: Lasse Thielfoldt, Publisher: FADL's Forlag.
Sensational salads all year long, 2012, Publisher: Politikens Forlag
Leftover luck, 2012, Publisher: FDB
Sensational surprise, 2011, Publisher: Politikens Forlag
Gourmand World Cookbook Awards chose Sensational Surprise to be the Best Cookbook of the year 2011 in Denmark.
Vegetarian with a vengeance, 2009 [Vegetarisk Vellyst]. Co-author: Christine Bille Nielsen. Publisher: Politikens Forlag
Cookbooks for lads and lassies, 2008 [Drengerøvs- og Tøsekogebøgerne]. Two cookery books for teenagers and other youngsters. Co-author: Patrick Bachmann. Publisher: Politikens Forlag. Larger Remix editions in 2009.
Eating Japanese in Danish, 2005 [Japansk mad på dansk]. Co-author: Jens Rahbek. Publisher: Politikens Forlag
Creative casseroles and superb soups, 2001 [Geniale Gryderetter og Superbe Supper]. Co-author: Sonja Bock. Publisher: Høst & Søn
Sensational salads and brilliant buffets, 1997 [Suveræne Salater og Brillante Buffeter]. Co-author: Sonja Bock. Publisher: Høst & Søn.
Foreign Cookbooks
Sensational salads, 2012, Co-author: Sonja Bock, Publisher: WSOY, Finland
Most Successful, 2012, Co-author: Sonja Bock, Publisher: Norstedt, Sweden
BBQ, spring 2011, Publisher: Gyldendal, Norway
Vitally Vegetarian, 2010, Co-author: Christine Bille Nielsen. Publisher: Grub Street, UK
Smashing smoothies, 2010. Publisher: Gyldendal, Norway
Highly healthy, 2010, Co-author: Sonja Bock. Publisher: Gyldendal, Norway
(More) Sensational salads, 2010, Co-author: Sonja Bock. Publisher: Gyldendal, Norway
Best salads ever (translation of More sensational salads), 2009, Co-author: Sonja Bock. Publisher: Grub Street, UK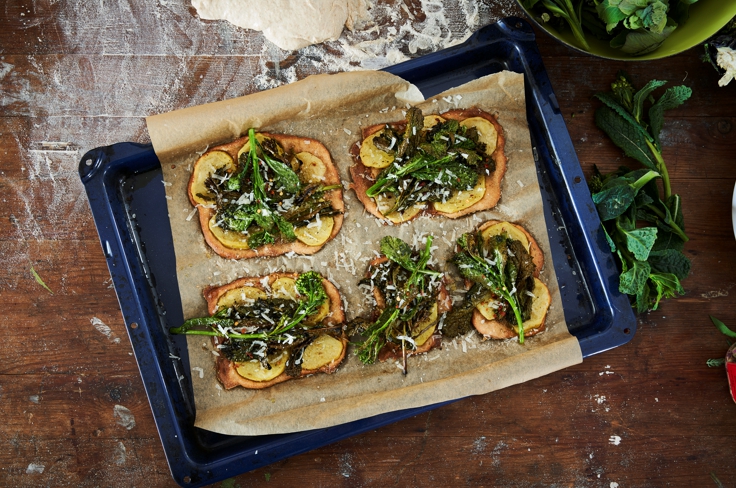 Education and family
Evocative Leadership Mastery, 2018-19
Trained and coached by Roxana Kia and others, 2008-2018
Journalist training from Danish School of Media and Journalism, 2009
Graduated from Suhrs Home-Economics School as kitchen manager, 1988
Lives in Denmark
Two children from 1992 and 1996
Born 1964 in Copenhagen, Denmark